Money matters to everyone. IF you find that you are lacking in the area of money the Money Answers All theme of our trainings this month will be helpful   Our goal is to help you take stock of where you are with your finances  so you can end up in a better financial space by the end of this year.
Let me out myself here. In the early 1990's I was at a crossroads in my life. I was separated from my husband and I had 3 small babies to feed and clothe. I did not even have shelter. I was forced to go back to my mothers home. Her 3 bedroom apartment that she shared with one of my brothers at that  time. Which left one bedroom open for me to share with 3 children.
I purchased a bunk bed set. My 2 sons slept on the top bunk and my daughter and I slept on the bottom bunk. Though, my kids were in pampers I asked them to give me one year to get myself and my money together. I promised them if they did I would give us the best lifestyle I could imagine. I also gave my mother the same speech. I also asked her to accept $25 a week as my rent for a year and that I would get her out of the South Bronx when I got myself out in one year.
I studied Real Estate in Queens New York traveling on the train until I had saved $1500 dollars to buy a white mustang hooptie that lasted for years because my brother in law Rudolpho Francis acted as my mechanic and kept in good condition.  (when I upgraded my car I blessed him with the mustang as my appreciation)
A year later I purchased a home in Cambria Heights Queens  for my children and myself and I purchased a 4 family for my Mother  (which she chose) in Newark New Jersey.  I also starting bringing relatives from South Africa to be the housekeepers and care for my children while I worked. The sacrifice was not easy but it was worth it.
I had an amazing Broker Chuck McGill of ERA McGill who trained, guided and supported my desire to succeed in Real Estate. He opened all the doors he had access to which gave me a shortcut to success in Real Estate. I am eternally grateful to him and his patience and kindness to me.
I share all that to say I understand  STRUGGLE. I understand WANTING more for my family. I understand having a DREAM and not knowing how to make it a reality.  But I also understand how to BUILD a DREAM a VISION and a TEAM. That is how you change your financial experience from lack to abundance. IF you are ready to make a change then I would be Honored to help you.
This month I am teaching from the Money Answers All WORKBOOK.. When the SERIES is over you will be able to purchase the home study course .  BUT you can grab the WORKBOOK and join us on the Durbans Daughters weekly prayer call. THAT is the ONLY place I am teaching this UNTIL we do our LIVE webinar.. That will be open to the public. Be on the look out for it toward the end of the month  AND make sure you save your seat.
IF I can change my own life I can show you how to change yours. JOIN me and be inspired to live the life you desire.
It takes less effort than the  struggle  of more bills in one month than the money to pay them.. Its possible!
Its also MOTHERS DAY weekend and I would be less than right if I did not honor my MOM for ALL she has done and been to myself my children and all my siblings.  Ma, you ROCK!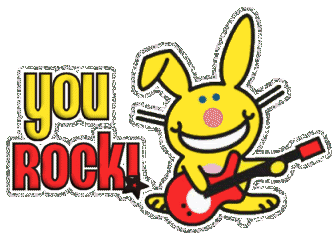 Wendy Lovejoy
Business Transformation Coach/ Mentor